We are super excited to share an exclusive opportunity with you guys! GBAR3 members can get a discounted package offer from Driven Nutrition. This company specializes in products that optimize your health and fitness and they've helped us create this special deal just for our community of strong warriors who want their bodies (and minds) at peak levels.

GBAR3 Health & Wellness Foundations Bundle … what you get ⬇️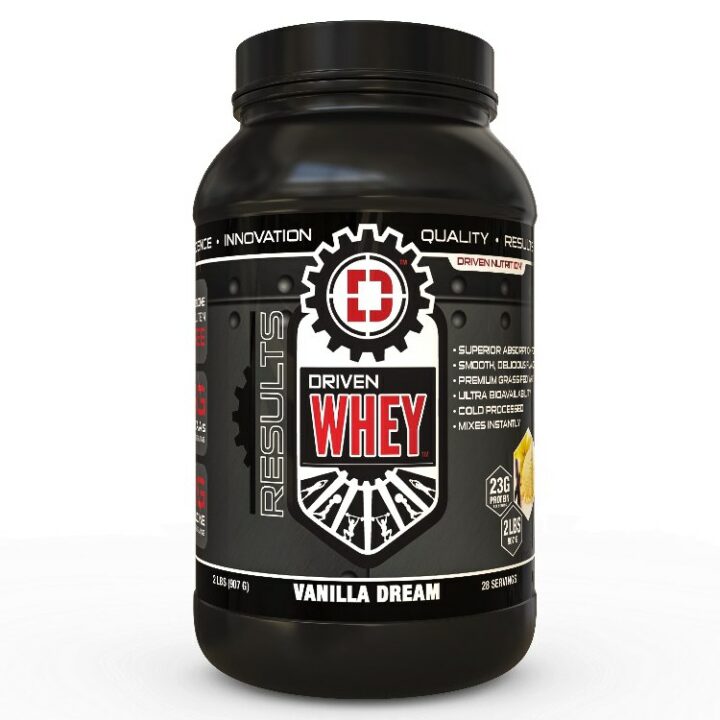 2LB DRIVEN WHEY™ Whey Protein
Your body literally can't create new muscle without protein. Taking protein before and after workout is the best way to speed muscle tissue repair and gain more lean muscle. Whey is the go-to protein to take after your WOD because it is absorbed faster than other forms of protein. And DRIVEN WHEY™ also includes a full array of vital BCAAs and other amino acids to fuel your muscle growth.
➕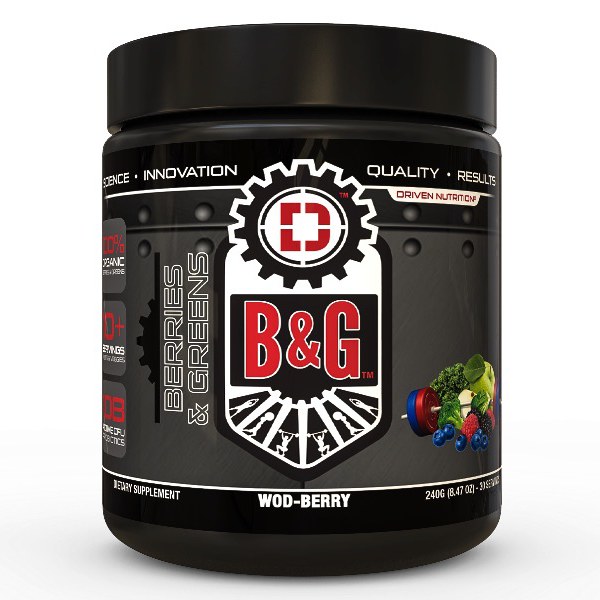 B&G™ – Plant Based Berries & Greens Superfoods Vegan
Do you eat enough fruits and vegetables? If you're being honest, it is not consistent every day. And even on a good day you're probably not getting as much as you should! It's important to consume whole fruits and veggies. They provide us with antioxidants that fight off the stress that leads to chronic illness and disease. One serving of B&G™ provides you the micronutrient equivalent of 10+ servings of fruits & vegetables. We encourage you to keep eating real food AND to add B&G™ to your daily routine, to fill in the gaps and supercharge your health!
➕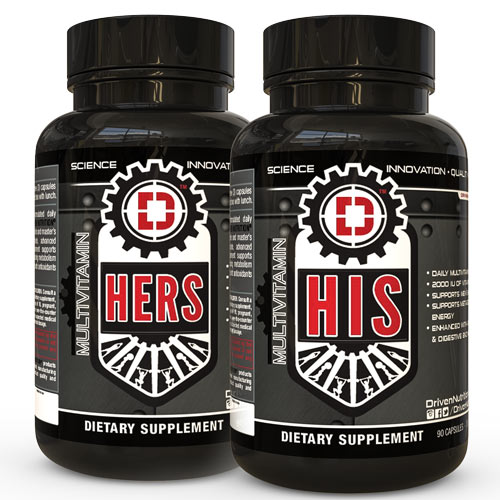 HIS™/HERS™ – Full-Spectrum Multivitamins
HIS™/HERS™ – Full-Spectrum Multivitamins are precision-designed formulas that address the critical needs of active male and female athletes. They provide an ideal blend of vitamins and minerals key to energy metabolism and nutrient breakdown, with added antioxidants, prostate support (for men), and hormone support (for women) along with digestive enzyme blend. This comprehensive formula includes 100% or more of your recommended daily value of twelve key vitamins and minerals, plus other vital nutrients to keep you healthy and active.
➕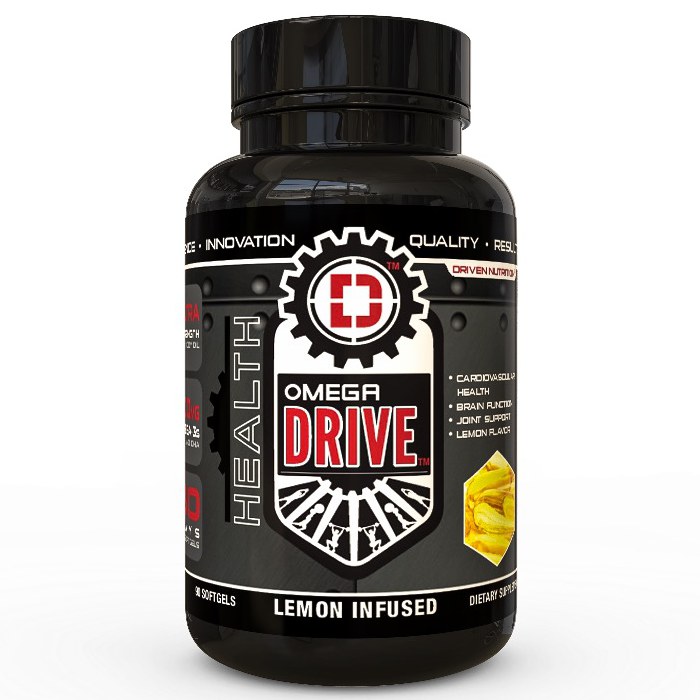 Omega Drive™ – Ultra Strength Fish Oil
Just like fruits and vegetables, Americans fall way short of the recommended intake of omega-3 fatty acids. We consume too many omega-6 fatty acids found in corn oil and other industrial seed oils, creating an imbalance with omega-3s and increasing your risk of heart disease, cancer, diabetes, and inflammation. Supplementing with high-quality fish oil daily will keep your joints, heart, brain and cardiovascular system healthy!

While you are there check out all the other products Driven Nutrition offers! Your purchase supports a small business!